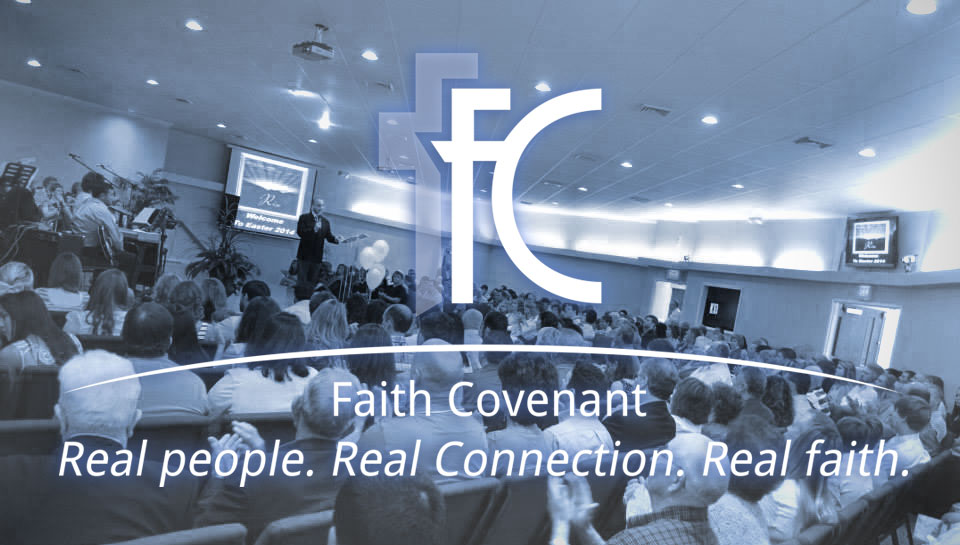 Faith Covenant Church of God - Scottsboro, Alabama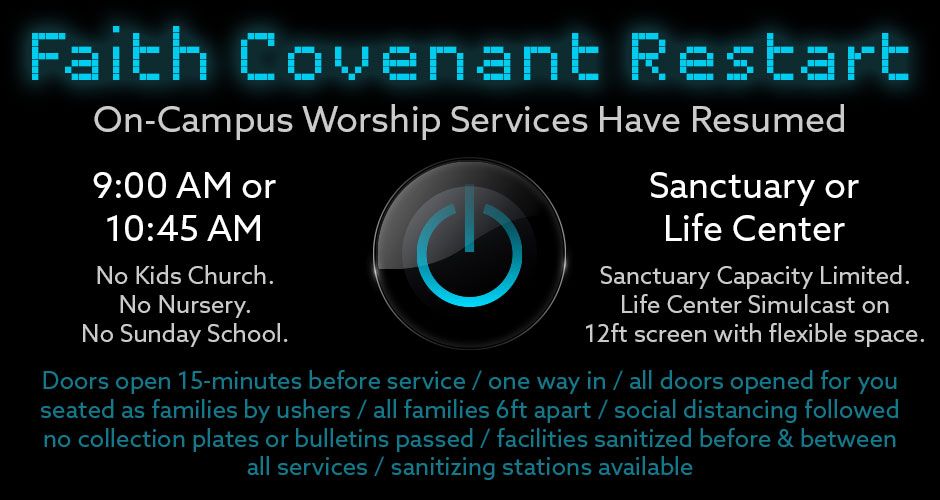 What You Need To Do Now:
1) DISCERN - at what point you desire to return to the on-campus crowd. If you are susceptible or immune compromised, you may need to wait a little longer before getting out. If you are sick (running a fever, displaying symptoms, etc.) you need to stay in as well. Online worship continues as an option each week.
2) DECIDE - which time and location your family will join for worship. Register Online and select which service option you prefer and the number of people in your group. Once a service reaches capacity it will show as full. Registration does not 100% guarantee space in each venue.
3) DEMONSTRATE PATIENCE & HELP - be understanding and adhere to the new safety precautions temporarily in place. You will be greeted in the parking lot with info / You will be asked to respect social distancing guidelines / You will not be required to wear a mask, but may if you desire and we will have some on hand / Giving boxes will be located as you enter the foyer for giving before or after service.
4) DREAM - and believe with us that God is going to move BIG wherever you are - sanctuary, life center, or home. The Best is yet to come! We will move forward TOGETHER!
www.fcscottsboro.com

A Sovereign Edition website by Donnie Fischer.
Entire Site Contents © 2015 by Faith Covenant Church of God. ALL RIGHTS RESERVED, WORLDWIDE.