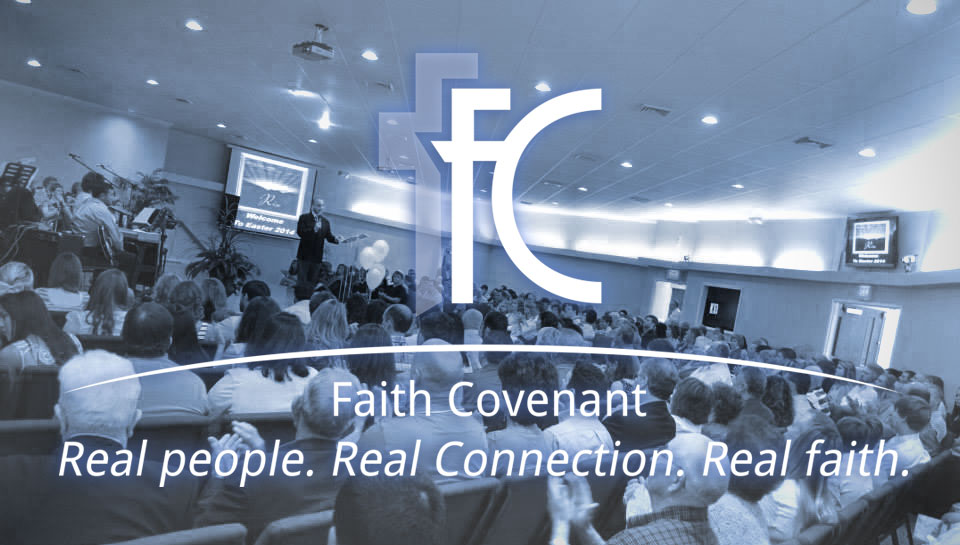 Faith Covenant Church of God - Scottsboro, Alabama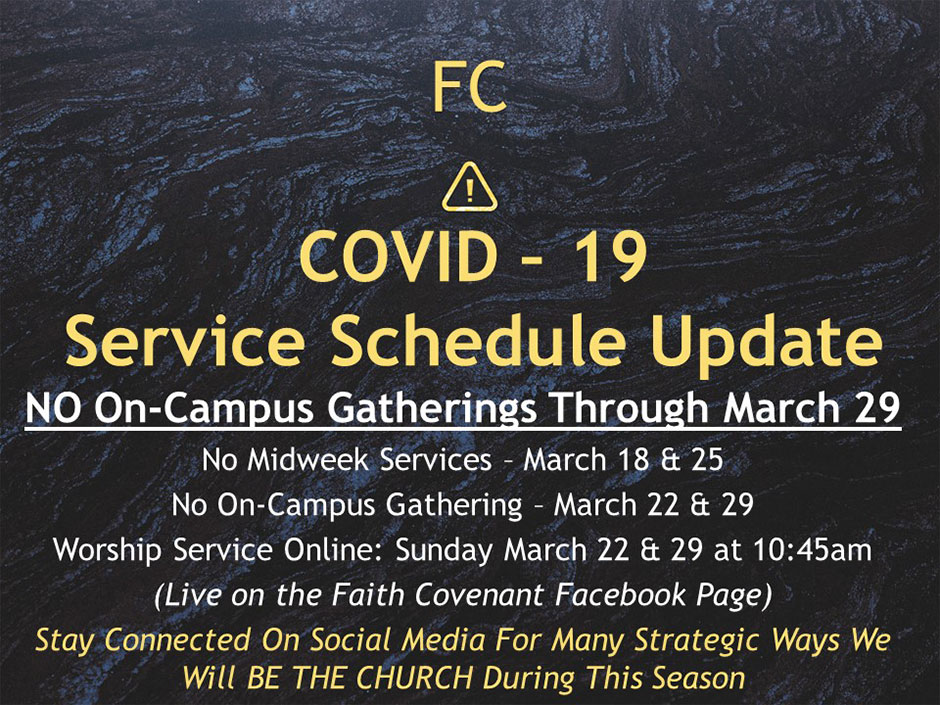 Strategy
1) Be Supportive - We will support our governmental leadership's recommendation for no gatherings over 10, so as to help swiftly and fully defeat this virus. God's Word tells us to support our leadership where possible. It is possible here.
2) Be Structural - Note our March schedule. Share it. We will monitor things moving forward.
3) Be Strategic - There will be many unique ways for us to stay connected and do ministry together during this time. Online worship. Online devotions and prayer. Online youth service. Online giving. And more!! FC leadership is meeting tomorrow night to continue to look at creative ways to be the church right now...for FC and our community.
4) Be Serving - Look for ways to bless others. Check on neighbors. Call and text friends. We will be helping kids in the community who need food - partnering with other churches. Info on those donation needs coming this week. We will helping those that cannot get out to get supplies and more. If you know anyone in need of that let us know.
5) Be Sharing - If you know someone that does not do well with technology to access services and info, please help them...or share your capabilities with them for service.
6) Be Steady - Parents this is an amazing time to have family worship. Be the pastor of your home and teach, worship, and pray together. Amazing things could happen through that!
7) Be Stretched - These are stretching times, but that's ok. I know the One doing the stretching!
8) Be Sure - God is faithful. God is able. God is working. God is with us! I love you. I care for you. I pray for you. We are the church and the church marches on! I am calling on men, women, moms, dads, teens, and children of God to rise up right now and mobilize to be the church in your home, in your neighborhood, and be filled with God's Spirit within!! If we do that, we will look back and see this as our finest hour to be used of God and see His Glory!!
Service Schedule
Completely online worship experience (with worship, prayer, & preaching) at 10:45am on FC Facebook Page. These steps have not been taken lightly. Much prayer & consultation has been made. Our heart is for everyone's safety, while still strategically and creatively BEING the Church! We are leading by faith and not fear. It takes more faith to step outside of the normal and trust God!!
www.fcscottsboro.com

A Sovereign Edition website by Donnie Fischer.
Entire Site Contents © 2015 by Faith Covenant Church of God. ALL RIGHTS RESERVED, WORLDWIDE.